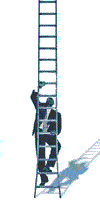 WiseSoft is a rapidly growing consulting company, constantly in search of dynamic individuals to join our team. At WiseSoft, we offer an environment where professionals feel proud and excited to be a part of a winning team.
WiseSoft has a diverse team or professionals and is committed to promoting diversity. We have always encouraged cross-cultural interaction and are convinced that we are stronger today for it.
We believe that the people we hire are Smart, Creative, Enthusiastic, and enjoy the spirit of teamwork and innovation. If you are this person and would like to contribute to a growing and dynamic company we would be delighted to hear from you. Above all we are looking for professionals that take pleasure in helping others succeed.
We have set high standards for ourselves in meeting and exceeding our clients' expectations. We are in search of professionals who will go the extra mile to achieve excellence.
Employees are continually presented with opportunities to use and expand their diverse skill set and stay up-to-date with the latest technology. Quality, Integrity and Commitment (QIC) is a common norm prevalent throughout WiseSoft. Our various work environments provide flexibility that appeals to a range of work interests. You may work as a consultant at a client site, or be a part of an Onsite/Offshore project. Which environment you work in is determined by your skills, your background, your interests and our business needs.
WiseSoft offers excellent compensation with outstanding Benefits, and the opportunity for continuous learning and career development.
Please review our Job Listings and send us your resume for a particular Job or just submit your resume with your strengths (technical, industry or otherwise), career goals and ambitions and any other information that you would like to share with us.
Thank you for spending time with us and we look forward to meeting your career and professional goals.